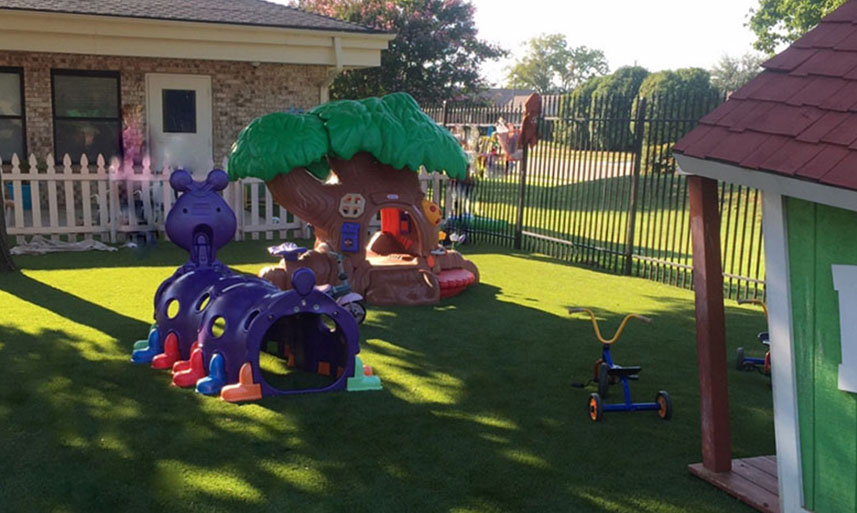 Why Switch Over To A Synthetic Lawn?
May 14, 2021
Have you ever dreamed of having a lush green lawn all year long? Wishing for grass that maintains itself, rather than outgrowing itself and looking like a jungle? With synthetic turf provided by Gatorturf, that dream can be a reality. Synthetic turf technologies have drastically increased over the past few years, leading to increased lifespans before requiring a serious replacement or update. As Summer is approaching there couldn't be a better time to make the switch to fully synthetic lawn at your home. We understand making the switch can be a daunting experience, as we've gone through it ourselves. Much like our past clients, though, we couldn't be happier years later. There's a number of reasons to make the switch to a synthetic lawn in South Florida, such as:
Consistently Stunning Look
Gator Turf's synthetic lawns are designed to provide your home with a truly stunning look all year long. Typical lawns, when left untouched, can become overgrown and overwhelmed by weeds & other pests. Not enough attention, and your grass may die. Too much water from rain will also lead to your lawn's demise. With a synthetic lawn, those worries go right out the window. No more weekends of sweating out in the sun just to keep your grass in order. Instead, you'll enjoy a crisp green lawn no matter the time of the year. Thanks to its low maintenance necessities, simply washing it down occasionally will keep it looking perfectly manicured for years on end. Chances are, your neighbors will be so jealous they'll be looking into getting one themselves.
Green No Matter The Season
With normal lawns, you can typically expect to watch your grass die and wither away as Autumn rolls around, followed by Winter. This is usually followed by buying patches every Spring just to fill in anything that wasn't able to make it through. Why continuously go through the same cycle when you avoid all of it with a synthetic lawn? All of our artificial turfs are tested against all types of weather to ensure that they surpass the standards we've put in place. Whether it's drastic heat, hail, or torrential downpours during hurricane season, our synthetic turfs will hold their own. When a South Florida homeowner gets their own synthetic lawn installed by the Gator Turf team, they can expect it to last, no matter what comes their way.
Ready to make the switch to a synthetic turf? Just Fill out our online form or give us a call at (954) 510-8873 to get your free quote, the Gator Turf team is on standby to assist!