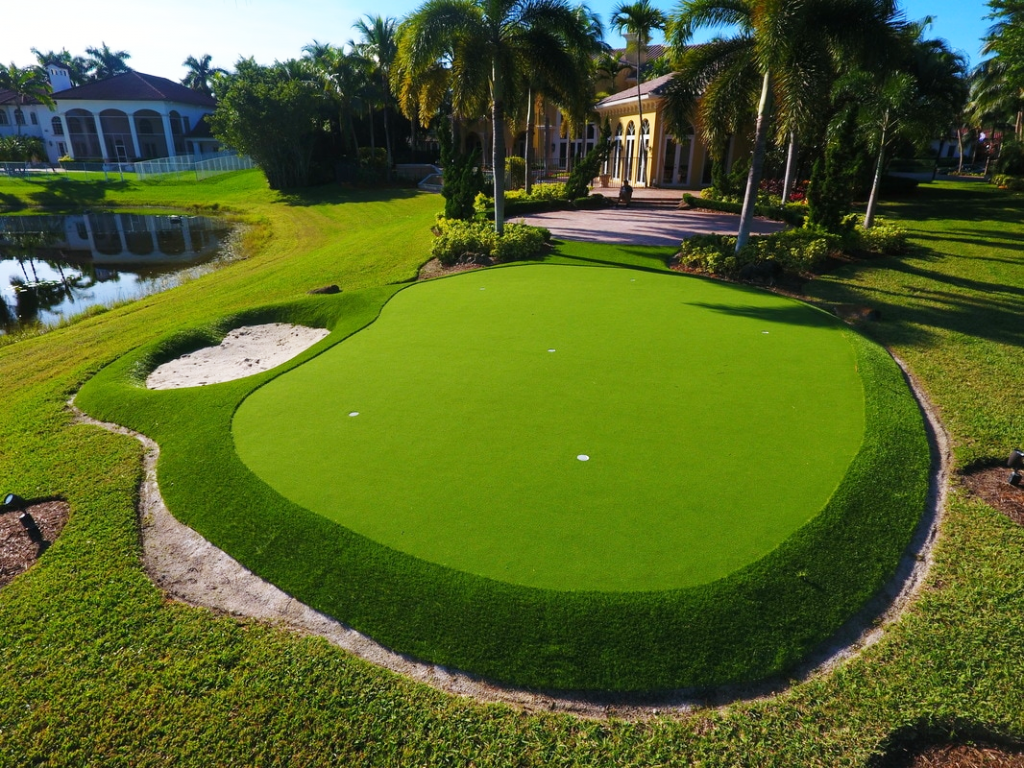 Synthetic Turf Applications
Jan 7, 2021
Thanks to the rising popularity of its applications, synthetic turf is becoming more commonly applied in many forms of landscaping. Thanks to its artificial components, it has marketed itself as a useful tool for reducing required maintenance. More so, it's also a very versatile product that can be applied and utilized in many areas of both large and small scale properties. If you're interested in learning about applications synthetic turf can be useful for, then continue reading below.
Synthetic Turf Applications
General Lawn & Landscaping
You can remove the costs of landscaping with synthetic turf added to your property. You'll no longer have to pay for costs involved with cutting and watering the grass. Also, synthetic turf will make your lawn much more attractive even when placed in a harsh environment. More so, synthetic turf is environmentally friendly and will even protect your lawn from pests.
Golf
Golf courses are one of the absolute best applications where synthetic turf can be implemented. The even surface provided by synthetic turf promotes precision shots for better performance by avid golfers. With the inclusion of synthetic turf on your grounds, low maintenance is only required and you won't need to pay for costly landscaping.
Pets
Most pets love to run a lot outdoors. With synthetic turf, you won't have to worry about your pets damaging your grass as the artificial grass is resilient and also makes an easier surface for cleanup.
Athletics & Playground
Because of its durability, synthetic turf provides much more safety and usability to playgrounds and sports fields than what real grass provides. High quality and performance from synthetic turf come with a pleasant impact as its resilient to heavy rain, and hot and cold weather. Also, synthetic turf is slip-resistant as opposed to grass, ensuring that athletes and patrons of playgrounds will be safe.
Ivy Walls
The ground isn't the only area that can hold turf. You can also have synthetic turf installed as ivy walls, making creative gardens or other verdant environments easy. It's also a great means to cover up any unappealing scenery.
Interested in Having Synthetic Turf Installed? Call Gator Turf Today!
If you can benefit from any of the aforementioned applications above and are interested, feel free to call the professionals over at Gator Turf today! Gator Turf has been providing its quality services to numerous patrons of the South Florida region for many years. And because of this, they're regarded as one of the best artificial grass installers in the entire Sunshine State. For any inquiries, you may call us at 954-510-8873 or visit our contact page.