Jupiter Sports Turf Installation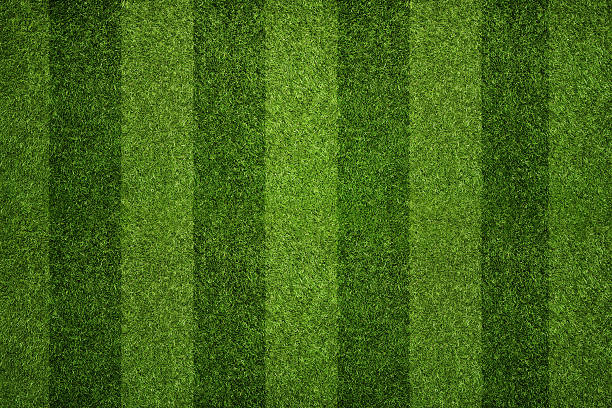 Are you tired of dealing with the constant maintenance and upkeep required for your sports field? Has the once lush green grass of your field lost its appeal? Gator Turf understands that keeping a natural sports field in top shape can be a daunting task, particularly in Florida's unpredictable weather conditions. That's why our team in Jupiter is here to help you breathe new life into your sports field with our artificial and synthetic turf systems.
We specialize in designing, consulting, and installing top-of-the-line artificial and synthetic turf systems for various athletic fields, including those for high schools, colleges, grade schools, and community fields. Our Jupiter team recognizes the challenges that come with maintaining a natural sports field. Natural grass fields can quickly become damaged and muddy, making it difficult for players to perform, regardless of the weather conditions.
By opting for artificial turf, you can eliminate these challenges and enjoy a sports field that consistently performs and looks its best. Our synthetic turf requires minimal maintenance and repair, which can ultimately save you money in the long run. If you're ready to give your sports field a new lease on life, make it more dependable and resilient for players, and stand out all year round, Gator Turf is the perfect choice for your Jupiter Sports Turf Installation.
Our team of experts will handle everything from design and consultation to installation, ensuring that your field meets all of your expectations and requirements. Allow us to assist you in elevating your sports field with our superior artificial turf solutions. Choose Gator Turf for your Jupiter Sports Turf Installation and experience the difference.
Gator Turf is Here to Help
Elevate your sports experiences with Gator Turf's expert artificial turf installation services. Our team has the skills and experience to transform your sports fields into top-notch, high-performance spaces. We specialize in a variety of locations, including baseball diamonds, tennis courts, football and soccer pitches, indoor sports facilities, lawn bowling greens, community recreation centers, and more. Whether you're in Jupiter or the surrounding areas, we're here to bring the best in sports turf installation to your doorstep. Let us help you take your sports venues to the next level.
Advantages of Sports Turf Installation in Jupiter
Are you looking to enhance your sports fields with a new Jupiter sports turf installation? You may be considering the benefits of synthetic turf versus natural grass. Let's take a closer look at why synthetic turf may be the better choice for your sports fields.
One of the major advantages of synthetic turf is its unmatched durability. While natural grass can become damaged and worn out due to constant use, synthetic turf is built to withstand heavy traffic and continuous activity. This means that you can schedule as many games and practices as you want without worrying about the condition of the field. Additionally, synthetic turf requires minimal maintenance and doesn't need to be watered, fertilized, or mowed like natural grass.
Another benefit of synthetic turf is its consistent playing surface. Natural grass can vary in thickness and quality, which can affect player performance. However, with synthetic turf, the surface remains uniform regardless of the weather or season, which leads to fairer and more predictable games.
In the long run, synthetic turf can be a cost-effective solution. Although the initial investment may be higher than natural grass, synthetic turf's low maintenance and long-lasting nature can save you money on watering, fertilizing, and mowing in the long term. Choose Gator Turf for your Jupiter sports turf installation needs and enjoy a high-quality, long-lasting playing surface.
Sports Turf Maintenance Costs
It's a common belief that maintaining a natural grass sports field is a simpler and more cost-effective option than installing the artificial turf. But in truth, keeping a natural grass field requires a lot of time and resources, including watering, mowing, seeding, fertilizing, and pest control. These tasks can be overwhelming for your finances and personal life. With Jupiter Sports Turf Installation from Gator Turf, you can enjoy minimal maintenance, freeing up your time and budget for other important aspects.
The Gator Turf Difference
Gator Turf is the leading provider of sports turf installation services in Jupiter. Our team has developed a proprietary blend of polyethylene fibers that minimize skin friction and reduce the risk of injuries during games. Our artificial turf is also designed to eliminate rocks, debris, and dirt spots, creating a safer and more stable environment for athletes. If you want to enhance the quality and safety of your Jupiter sports fields, trust the experts at Gator Turf for top-notch installation services.
Switch to Artificial Turf Today
Sports turf installation in Jupiter will change the way people play. If you're still using natural grass, it's time to make the switch today. Our team is ready to assist you with any questions you may have, providing a quote, or anything else we can help with. Simply contact us online or give us a call at (954) 510-8873 to get started!