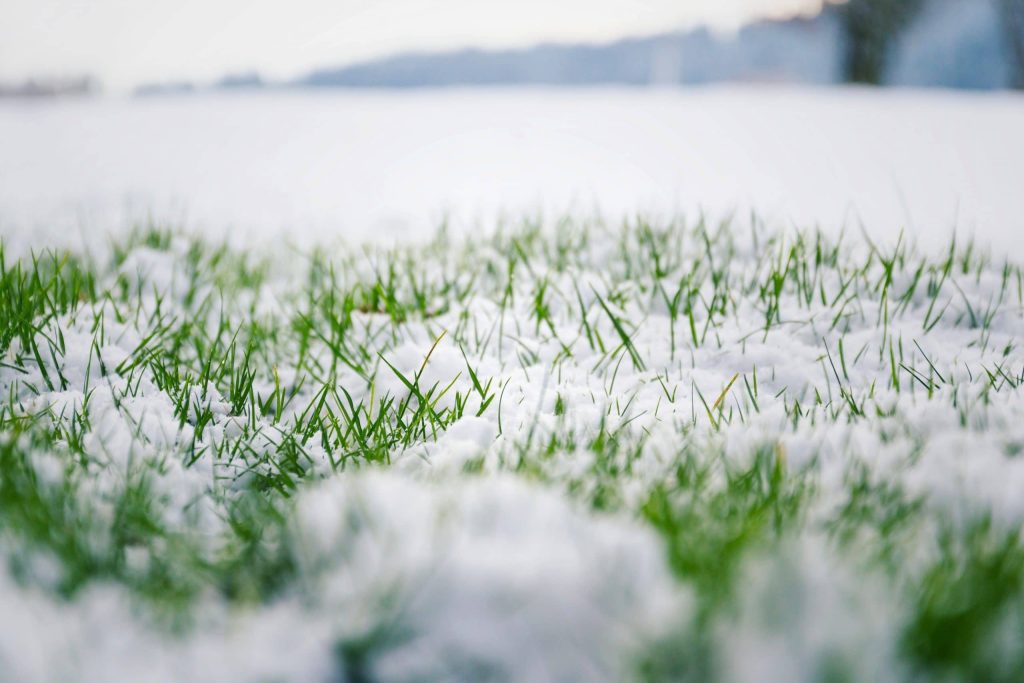 How To Protect Artificial Turf In Cold Weather
Dec 16, 2021
Artificial turf has been the new craze for homeowners all across the country. Homeowners love its reliability and durability. Artificial turf in cold weather is where it really shines through. Where normal grass will die off in extreme conditions, artificial turf is able to fight off those elements. Heavy rain, hail, and snow don't leave much of an effect on artificial turf. That being said, it is still important to take the proper precautions in order to make sure it keeps the same quality. 
While artificial turf in cold weather won't be damaged as a whole, it still can take damage. When the weather gets cooler, frost can begin to form on the blades of the artificial turf. This can cause the blades to become brittle and fragile. If these blades are stepped on they can be damaged. This can result in a rough, uneven look. While the blades are built to last, they aren't completely indestructible. The best strategy is to let the frost melt naturally and drain before attempting to walk on it. This will ensure the blades return to their original form. If walking across the grass is unavoidable, try your best to step lightly or avoid areas with heavier layers of frost.
The Snow Is Falling 
Snow falling onto the turf doesn't have as nearly big of an impact as it frosting over. You'll still be able to walk on the artificial turf in cold weather without fear of any blades breaking. This doesn't mean the snow should go unchecked, however. Try to clear the pile of snow as often as possible so it doesn't become too thick. When snow piles become too large, they can form large concentrations of ice and become dangerous to your turf. Remove the snow with a plastic shovel or by hand. Using a metal shovel adds the risk of digging too far down and plunging a hole through the artificial turf. Once the snow melts, you may find your turf to be matted. This is fine as it will bounce back naturally over time. You can help bring life to the pile by cross-brushing it the same way you would any other time of the year. This will accelerate the process and have it back to its normal appearance in no time. 
Avoid Salt Usage on Artificial Turf in Cold Weather
A popular method for quickly melting snow is the use of salt. Try to avoid this method when dealing with artificial turf in cold weather. The best way of snow removal is to just let it melt away naturally. Salt can get into the backing of the turf which will reduce the drainage capabilities of the turf. If salt has to be used, use it sparingly to avoid this issue. Avoiding the temptation to speed up the melting process will always be the best course of action. Your artificial turf will be fine after the snow fades away. 
Get Turf Today
Artificial turf in cold weather is guaranteed to survive so why not make the switch today. Gator Turf wants to make that happen! Artificial turf is the best landscaping solution for homeowners everywhere thanks to its ability to survive extreme conditions and look great all year round. If you're looking for a low-maintenance landscaping solution, contact Gator Turf today! Visit our contact page if you have any questions or call us at 954-510-8873 (Boca Raton), 813-803-8873 (Tampa), or 407-472-9777 (Orlando).