Fort Lauderdale Sports Turf Installation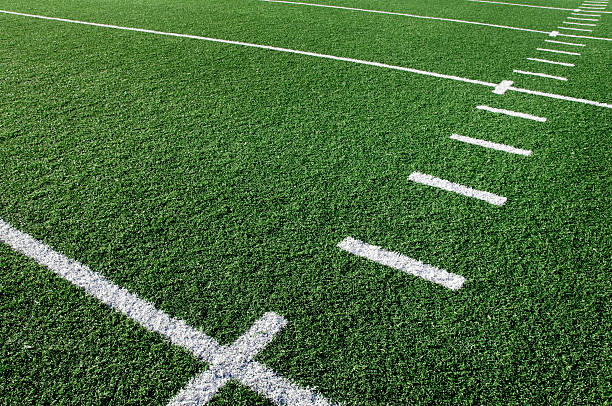 Are you tired of constantly maintaining your sports field? Do you want your field to maintain a vibrant green appearance throughout the year? Look no further than Gator Turf for your Fort Lauderdale sports turf installation needs. Our team of experts is highly skilled in designing, consulting, and installing artificial and synthetic turf systems for various athletic fields, including those for colleges, high schools, grade schools, and community fields. We understand that maintaining a natural sports field in Florida's unpredictable climate can be challenging and time-consuming. Natural grass fields can quickly become damaged, slick, and muddy, making it difficult for players to perform at their best.
Switching to artificial turf can eliminate these issues and provide a consistent look and performance for your field. Not only does artificial turf require minimal maintenance and repair, but it can also save you money in the long run. Gator Turf can help you give your sports field a new lease on life and make it more reliable and resilient for players. Let our team handle everything from design and consultation to installation to ensure that your field meets all of your expectations. Choose Gator Turf for your Fort Lauderdale sports turf installation and elevate your sports field with our top-of-the-line artificial turf solutions.
Gator Turf is Here to Help
Looking for Fort Lauderdale sports turf installation services? Look no further than Gator Turf! Our team of experts is here to provide you with the best in artificial turf installation, no matter the location or sport. Whether you're looking to revamp your baseball diamond or tennis court, or you need a high-performance pitch for your football or soccer team, we've got you covered. Our services also extend to indoor sports facilities, lawn bowling greens, community recreation centers, and more. When you choose Gator Turf, you're choosing top-notch, high-quality sports turf installation services that will take your sports experiences to the next level.
Advantages of Sports Turf Installation in Fort Lauderdale
If you're considering a Fort Lauderdale sports turf installation, you may be wondering whether to choose natural grass or synthetic turf. Let's explore the benefits of synthetic turf for sports fields.
One of the greatest advantages of synthetic turf is its durability. Unlike natural grass, which can become worn and damaged over time, synthetic turf is designed to withstand heavy traffic and frequent use. This means that you can host as many games and practices as you need without worrying about the condition of the field. Additionally, synthetic turf requires less maintenance than natural grass, as it does not need watering, fertilizing, or mowing.
Another key benefit of synthetic turf is its consistent playing surface. Natural grass can vary in thickness and quality, which can affect the performance of players. With synthetic turf, the playing surface remains constant regardless of weather or season, resulting in fairer and more predictable games.
Synthetic turf can also be a cost-effective solution in the long term. Although the initial cost may be higher than natural grass, the low maintenance and long-lasting nature of synthetic turf can save you money on watering, fertilizing, and mowing over time. Consider a Fort Lauderdale sports turf installation with Gator Turf for a durable, consistent, and cost-effective sports field solution.
Sports Turf Maintenance Costs
The idea that natural grass sports fields are easier and cheaper to maintain than artificial turf is a common misconception. In fact, maintaining a natural grass field can be quite time-consuming and expensive, requiring regular watering, mowing, seeding, fertilizing, and pest control. These tasks can quickly become overwhelming, draining your resources and impacting your personal life. With Fort Lauderdale Sports Turf Installation, however, you can enjoy low-maintenance turf that frees up your time and budget for more important things.
The Gator Turf Difference
At Gator Turf, we take pride in our innovative approach to sports turf installation. Our unique blend of polyethylene fibers is designed to minimize skin friction, making the playing surface safer for athletes. Our artificial turf also eliminates rocks, debris, and dirt spots, which can be a major hazard on traditional grass fields. If you're looking to upgrade your fields, Gator Turf is the best choice for reliable and professional installation services.
Switch to Artificial Turf Today
Sports turf installation in Fort Lauderdale will change the way people play. If you're still using natural grass, it's time to make the switch today. Our team is ready to assist you with any questions you may have, providing a quote, or anything else we can help with. Simply contact us online or give us a call at (954) 510-8873 to get started!