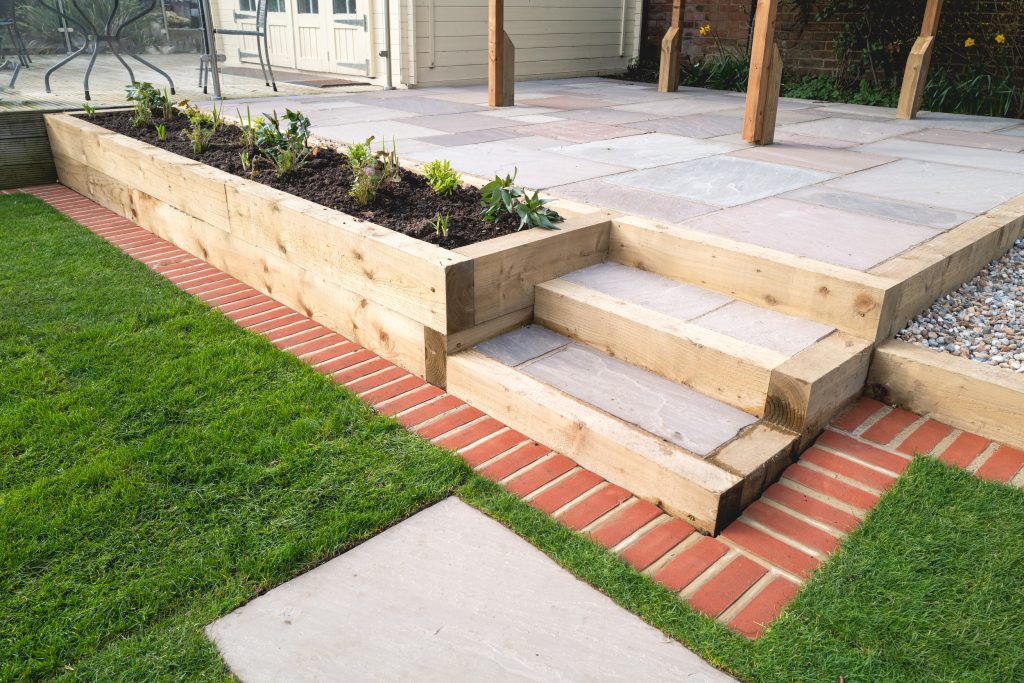 Edging Systems For Your Artificial Turf
May 2, 2022
Edging Systems For Your Artificial Turf
Artificial turf will make you fall in love with your backyard again, but in order for it to be perfect, you'll need a perfect edging system for your artificial turf. An edging system will do more than set a perimeter for your artificial turf. It also helps aggregates that are used for groundworks. Without an edging system, your artificial turf could begin to sink or lift around the edges. These can both be significant and costly repairs. To make sure your artificial turf stays perfect for years to come, you'll need an edging system for your artificial turf. 
Polyboard
Polyboard is a durable plastic material that mimics normal plywood boards. Compared to normal wood, polyboard will last much longer. Used in both residential and commercial applications, polyboard is perfect for a variety of projects. It looks like wood but since it's made of plastic, it can bend and curve to fit all landscaping needs. It's waterproof, resistant to lawn care products, and resistant to cracking and splitting. It's also made from recycled materials making it eco-friendly. The installation process is similar to any other edging product, but it will last for years to come since it's much stronger. Polyboard is one of the perfect edging systems for your artificial turf. 
Wonder Edge
If you want an easy installation, whether you are a first-time installer or someone who likes to be hands-on, Wonder Edge could be your new best friend. Wonder Edge was designed to be simple and cut down on the installation process by 75%. Wonder Edge will help create a smooth and neat appearance on both residential and commercial properties. To install, simply hammer down the nail spikes through holes on the ground pads on the Wonder Edge. This only has to be done every 2 – 3 feet. Tuck the edges of the turf into Wonder Edge's borders to achieve a seamless installation in half the time. If you're looking for an installation that's easy and makes your lawn look perfect, Wonder Edge could be the perfect edging system for your artificial turf. 
Gator Turf Has Edging Systems For Your Artificial Turf
If you're looking for edging systems for your artificial turf or your need help choosing the perfect system, Gator Turf is here to help. You can find the perfect artificial turf and edging systems to match with us. To find out more about our products or to schedule an installation, contact us today.