Aventura Sports Turf Installation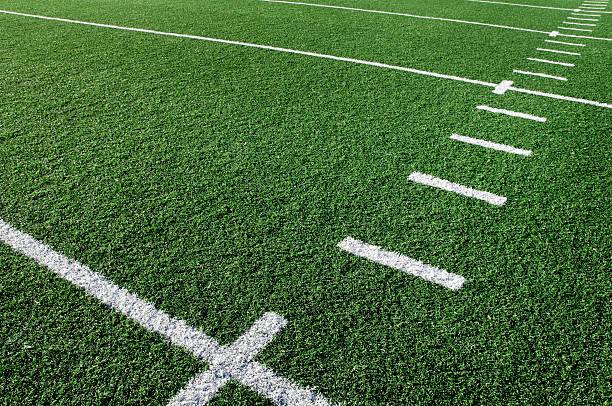 Are you frustrated with the endless upkeep and maintenance of your sports field? Has the once vibrant green appearance of your field become a thing of the past? If you're seeking to breathe new life into your sports field and make it stand out all year round, Gator Turf is here to help. Our Aventura team is skilled in the design, consultation, and installation of artificial and synthetic turf systems for a wide range of athletic fields, including those for colleges, high schools, grade schools, and community fields. We recognize that maintaining a natural sports field can be a daunting and time-consuming task, especially in the unpredictable climate of Florida. Regardless of the weather, natural grass fields can be susceptible to damage and quickly become slick and muddy, making it difficult for players to perform.
By opting for artificial turf, you can say farewell to those problems and welcome a field that consistently looks and performs at its peak. Not only does artificial turf require minimal maintenance and repair, but it also helps to save you money in the long run. So, if you're ready to give your sports field a new lease on life and make it more reliable and resilient for players, consider choosing Gator Turf for your Aventura Sports Turf Installation. Our team will handle everything from design and consultation to installation, ensuring that your field meets all of your requirements and expectations. Let us help you elevate your sports field with our top-notch artificial turf solutions.
Gator Turf is Here to Help
Transform your sports fields into top-notch, high-performance spaces with Gator Turf. With our expertise in artificial turf installation, you can elevate your sports experiences in a variety of locations, including:
Baseball diamonds

Tennis courts

Football and soccer pitches

Indoor sports facilities

Lawn bowling greens

Community recreation centers

And more!
We're dedicated to bringing the best in sports turf installation to Aventura and beyond. Let us help you bring your sports venues to the next level.
Advantages of Sports Turf Installation in Aventura
Are you thinking about upgrading your sports fields with a new Aventura Sports Turf Installation? You may be weighing the pros and cons of synthetic turf versus natural grass. Let's take a closer look at the benefits of synthetic turf for sports fields.
One of the key advantages of synthetic turf is its durability. Unlike natural grass which can suffer from overuse and wear and tear, synthetic turf is designed to withstand heavy traffic and constant activity. This means you can plan as many games and practices as you want without worrying about the condition of the field. Plus, maintenance is a breeze with synthetic turf as it does not require watering, fertilizing, or mowing like natural grass.
Another benefit of synthetic turf is the consistent playing surface it provides. Natural grass can vary in thickness and quality, which can affect player performance. With synthetic turf, the surface stays the same no matter the weather or season, leading to fairer and more predictable games.
In the long run, synthetic turf can also be a cost-effective solution. Although the initial investment may be higher than natural grass, the low maintenance and long-lasting nature of synthetic turf can save you money on watering, fertilizing, and mowing in the long run.
Sports Turf Maintenance Costs
Many people hold the misconception that keeping a real grass sports field is a more manageable and affordable option compared to artificial turf. However, in reality, maintaining a natural grass field requires a significant amount of time and resources for tasks such as watering, mowing, seeding, fertilizing, and controlling pests. These activities can become a burden on both your finances and personal life. On the contrary, with the Aventura Sports Turf Installation, you can enjoy minimal maintenance, freeing up your time and budget for other important aspects.
The Gator Turf Difference
At Gator Turf, we've blended polyethylene fibers in a unique way to minimize friction between the skin and the playing surface. This leads to fewer abrasions and injuries during games. Plus, our artificial turf eliminates rocks, debris, and dirt spots, making the environment even safer for athletes. If you're looking to elevate your sports fields in Aventura, consider investing in our Aventura Sports Turf Installation services.
Switch to Artificial Turf Today
Sports turf installation in Aventura will change the way people play. If you're still using natural grass, it's time to make the switch today. Our team is ready to assist you with any questions you may have, providing a quote, or anything else we can help with. Simply contact us online or give us a call at (954) 510-8873 to get started!