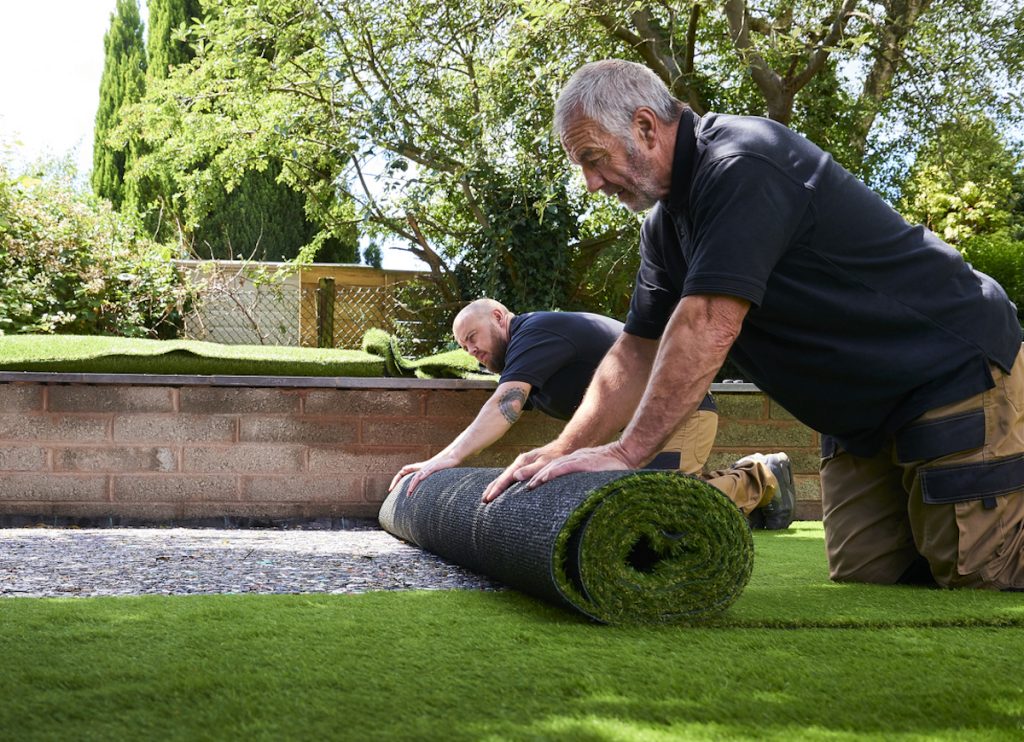 Artificial Turf Safety
Nov 8, 2021
Artificial turf has been an evolving technology in the world of landscaping. It has become the way to instantly have a lush and green lawn. The minimal attention it requires has made it extremely popular for homeowners everywhere across the United States.
With this sudden take over of artificial turf, many people may be questioning if artificial turf is safe? People may have heard about the harmful chemicals involved with making it or the adverse environmental impacts. The answer is yes, it is safe…depending on the brand that you purchase. 
Almost all artificial turf is created in a similar manner, a combination of synthetic fibers made to resemble the look of real grass. The materials that are used to make artificial turf however can vary brand by brand. You can always count on Gator Turf using reliable and safe materials when creating our artificial turf.
Is Artificial Turf Safe According To Experts?
The rising popularity of artificial turf safety has brought interest from health experts. A two-year study was conducted by the Department of Health and the Department of Environmental Protection. The results of the study show that risks for cancer were only slightly above "minimal levels for all scenarios involved". This basically means that the risk of cancer was only raised by a trivial amount. This small increase is no higher than the normal risks associated with going outside with ambient pollution.
Overall, both outdoor and indoor artificial turf fields do not possess any serious health risks.
The Gator Turf Difference
Artificial turf safety isn't something that needs to be worried about as it's no more harmful than the air we breathe. Gator Turf want's to take an additional step for making sure our customers are truly safe. That's why all of our artificial turfs are made with organic and safe materials that are good for your health and the environment.
As a leader in Florida for artificial turf, we want to help educate our customers on why artificial turf is a smart choice for reducing your carbon footprint and helps reduce the use of harmful chemicals. 
Gator Turf believes that you and your family (pets included!) deserve the best artificial turf in Florida. If you're interested in making the switch to artificial turf, contact our team today and we'll provide a free quote!