Are your sports fields becoming overgrown? Is there color beginning to fade? Gator Turf can help make your sports fields look incredible all year long. Gator Turf provides full-service artificial turf for sports fields in Lake Worth. We provide the design, consulting, and construction of artificial turf. We specialize in synthetic and artificial turf systems for collegiate, high school, grade school, and community athletic fields in addition to other recreational turfs for sports fields.
South Florida is known for its random, rainy weather. Having natural grass fields can become messy when bad weather rolls in. Even moderate rains can turn natural grass fields into muddy, slippery messes. Once a field is wet, playing on it will further destroy and tear the field up making it more difficult to play on. This could cause the field to be fenced off as it's fixed or replaced. Artificial turf for sports fields in Lake Worth can change that. Playing on artificial turf means keeping its look and feel during rain or shine. This means you'll never have to worry about additional repair costs or downtime. 
Gator Turf is Here to Help
Gator Turf wants to help make your sports field the best it can be. Here are just a few examples of where you can use artificial turf:
Baseball fields

Tennis courts

Football and soccer fields

Indoor gyms and sports areas

Lawn bowling courts

Recreational centers

And More!
We can help install artificial turf for sports fields in Lake Worth, no matter where you need it. 
Advantages of Artificial Turf for Sports Fields in Lake Worth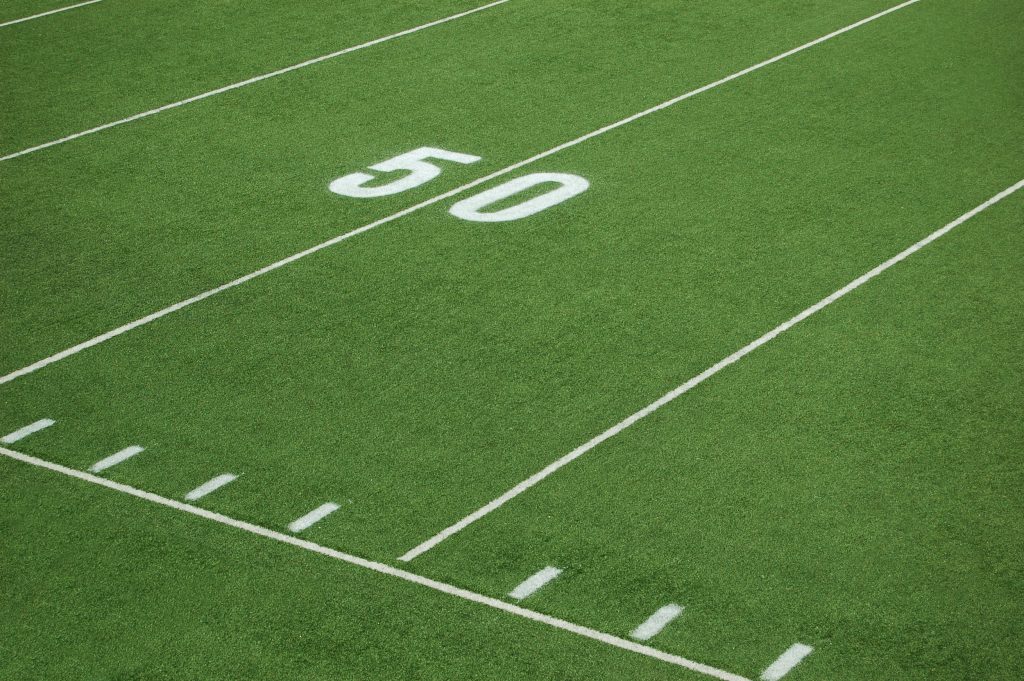 Artificial turf can provide a number of advantages over natural grass fields. Artificial turf sports fields are versatile areas that can be used for a number of purposes. You can expect these fields to
endure multiple consecutive games and practices and not experience any damages or blemishes. A natural grass field will need time to recover before it can be played on again. If you're planning multiple games or practices, a natural grass field could limit or interfere with the schedule that is planned, affecting the field's potential income. Fields that are heavily used will see great advantages with artificial turf. Once a team finishes, it requires no downtime to recover or reset.
Artificial Turf Maintenance Costs
Over time, the maintenance and repair costs of the natural field are much higher and more frequent than what you would see with an artificial turf field. Natural grass requires much more attention and care since it requires watering, fertilizing, mowing, seeding, and pest control. This can add up to thousands of dollars worth of lawn care. Artificial turf requires almost no maintenance and will remain to look the way it does for years to come. 
The Gator Turf Difference
Gator Turf uses a polyethylene fiber mix that produces much less friction between a person's skin and the playing surface compared to natural grass and older synthetic turf. This can greatly reduce the chance of abrasions and other friction-based injuries. The consistency of the surface also eliminates rocks and other debris as well as dirt patches. Artificial turf for sports fields in Lake Worth will make for a much better sports experience. 
Get Artificial Turf for Your Sports Field Today!
Artificial turf for sports fields in Lake Worth will change the way people play. If you're still using natural grass, it's time to make the switch today. Our team is ready to assist you with any questions you may have, providing a quote, or anything else we can help with. Simply contact us online or give us a call at (954) 510-8873 to get started!