Greenacres Sports Turf Installation
Are you tired of dealing with the constant maintenance and repair of your sports field? Is it no longer the lush, green field it used to be? Gator Turf can help. We are a leading provider of sports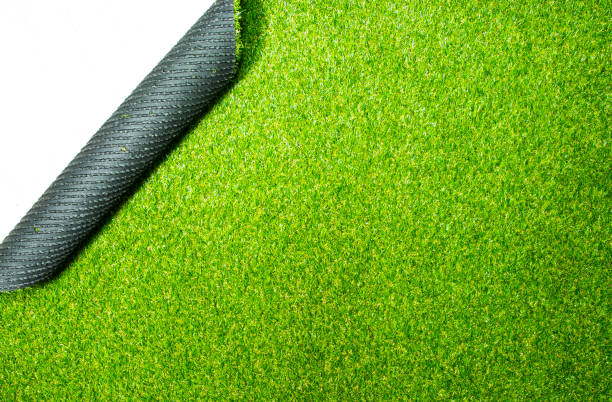 turf installation in Greenacres, offering a full range of services for synthetic and artificial turf systems. From design and consultation to installation, we have the expertise and experience to transform your sports field into a durable, attractive surface that can withstand Florida weather.
At Gator Turf, we specialize in sports turf installation for all types of fields, including collegiate, high school, grade school, and community athletic fields. We also work with recreational sports fields of all kinds. Our team is dedicated to providing the best possible service and delivering a top-quality product that will exceed your expectations.
Don't let bad weather or constant maintenance issues ruin your sports field. Contact Gator Turf today and let us help you create a field that looks amazing all year long. Whether it's rain or shine, our artificial turf systems will stand strong and provide a reliable, safe surface for your athletes to play on. Trust us to handle all your sports turf installation needs in Greenacres, Florida.
Gator Turf is Here to Help
Gator Turf is here to turn your sports fields into something even better. Here are just a few places where artificial turf can be installed:
Baseball fields

Tennis courts

Football and soccer fields

Indoor gyms and sports areas

Lawn bowling courts

Recreational centers

And More!
We can help with sports turf installation in Greenacres, no matter where you need it. 
Advantages of Sports Turf Installation in Greenacres
Synthetic turf provides a variety of benefits when compared to natural grass on sports fields. The primary advantage is the ability to withstand constant use. Artificial turf fields can accommodate any number of games and sports, without the risk of damage or grass patches. These fields are durable and maintain their appearance over time, making them a reliable choice for sports teams.
On the other hand, natural grass fields require a certain amount of rest to recover from wear and tear. Failing to give these fields the necessary time to recover can result in damaged grass, which can disrupt practice or game schedules and diminish the appearance of the field. Artificial turf fields are particularly beneficial for sports fields that see a high amount of usage, as they do not require time to recover and can withstand heavy use.
Sports Turf Maintenance Costs
While it's true that natural grass fields demand more attention in terms of maintenance and repairs, artificial turf fields require minimal effort in comparison. Natural grass requires frequent watering, mowing, seeding, fertilization, and pest control, all of which can lead to costly repairs and a drain on both your finances and personal time. On the other hand, artificial turf requires very little maintenance, freeing up your time and saving you money that can be used elsewhere.
The Gator Turf Difference
Our artificial turf features a specially formulated blend of polyethylene fibers that reduces the amount of friction between skin and the playing surface, leading to fewer abrasions and injuries caused by friction. With Gator Turf, you won't have to worry about rocks, debris, or dirt patches that could cause injuries during play. By choosing sports turf installation in Greenacres, you'll be able to create a top-quality field that athletes will love.
Switch to Artificial Turf Today
Sports turf installation in Greenacres will change the way people play. If you're still using natural grass, it's time to make the switch today. Our team is ready to assist you with any questions you may have, providing a quote, or anything else we can help with. Simply contact us online or give us a call at (954) 510-8873 to get started!