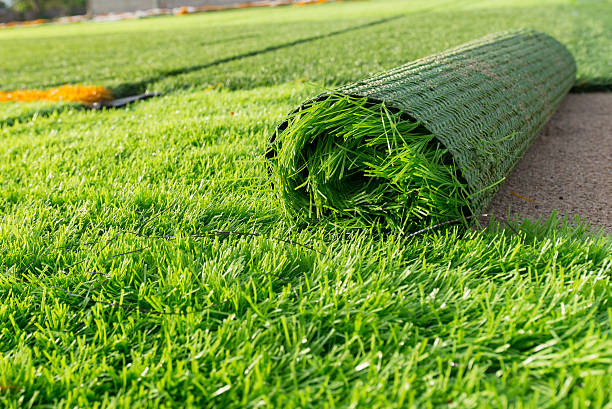 Choose the Right Artificial Turf for Your South Florida Yard
May 2, 2023
When it comes to artificial turf, not all types are created equal. Choosing the right turf for your South Florida yard requires careful consideration of several factors, including its purpose, durability, drainage, appearance, and maintenance requirements. As a premier provider and installer of artificial turf across Florida, Gator Turf knows exactly what you need to make the best decision.
Purpose of Artificial Turf
First and foremost, you need to determine the primary use of your yard. Do you have children or pets that will be using the space frequently? Are you planning on using the area for high-impact sports or activities? Or is it primarily for aesthetic purposes? Understanding the purpose of your yard will help you determine the type of turf that's best suited for your needs.
For example, if you have pets, you'll want to choose a turf that can withstand frequent foot traffic and pet waste. A turf with antimicrobial properties that can prevent odors and bacteria buildup would be ideal. On the other hand, if your yard is primarily for aesthetic purposes, you might prefer turf with a softer texture and a more natural appearance.
Durability
South Florida's climate can be harsh, with high humidity, intense sun, and heavy rainfall. It's important to choose an artificial turf that can withstand these weather conditions. Look for a turf that is made from durable materials and has a high UV resistance rating. This will help ensure that your turf lasts for many years to come.
You should also consider the durability of the turf's backing material. The strong, stable backing material can prevent the turf from wrinkling, buckling, or shifting over time, ensuring a smooth and consistent surface.
Artificial Grass Drainage
In South Florida, we get a lot of rain, so it's important to choose an artificial turf that can handle heavy precipitation. Look for turf with a good drainage system that will prevent water from pooling on the surface. A turf with a permeable backing material and a perforated drainage system can help ensure efficient water flow and prevent water damage to your yard's foundation.
The Appearance of Synthetic Turf
Of course, the appearance of your artificial turf is also important. Choose a turf that has a natural-looking texture and color that will blend well with your surrounding landscape. Consider the size and shape of your yard and choose a turf that will fit well with the overall design.
You can also opt for turf with varying blade heights and colors to create a more natural look. In addition, you can choose from a range of infill materials, such as sand or rubber, to further customize the appearance and feel of your turf.
Maintenance Needs
Finally, consider the maintenance requirements of your chosen turf. Some types of artificial turf require more maintenance than others, so make sure to choose a turf that you'll be able to maintain easily. Look for a turf that is easy to clean and doesn't require frequent watering or fertilizing.
Consider the turf's warranty and maintenance requirements. Some manufacturers offer warranties of up to 15 years, while others require regular cleaning or brushing to maintain the turf's appearance and integrity.
At Gator Turf, we offer a wide range of artificial turf options to fit every need and budget. Our team of experts can help you choose the right turf for your South Florida yard and provide professional installation services to ensure a beautiful, long-lasting result. Contact us today to learn more!